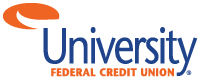 Welcome to UFCU's Online Resource Center.
When it comes to investing money, it's wise to determine where you are before you decide where to go. Our resource center and advisors are here to help you get started by assessing your current financial situation and identifying your financial goals. 
Estimate how much would remain after paying income taxes and penalties if you took an early distribution from a retirement plan.

Knowing your likely life expectancy is an important factor in making long-term financial plans.

Will you be able to afford nursing home care?

Compare the potential future value of tax-deferred investments to that of taxable investments.