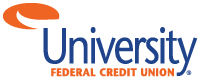 Welcome to UFCU's Online Resource Center.
When it comes to investing money, it's wise to determine where you are before you decide where to go. Our resource center and advisors are here to help you get started by assessing your current financial situation and identifying your financial goals. 
While economic forecasts for 2014 are encouraging, there are factors to watch in the months ahead.

Cloud-based services available to businesses and some of the pros and cons.

A HDHP with a HSA is a strategy that may help reduce current ins. costs while saving for future medical expenses.

Four common obstacles to saving for retirement with suggestions on how to get back on track.