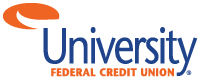 Welcome to UFCU's Online Resource Center.
When it comes to investing money, it's wise to determine where you are before you decide where to go. Our resource center and advisors are here to help you get started by assessing your current financial situation and identifying your financial goals. 
The health exchanges could be beneficial for early retirees who need coverage before they are eligible for Medicare.

Having proper legal documents in place can help when you are unable to make your own medical and financial decisions.

The road to a comfortable retirement is full of risks, and they don't end when you stop working.

Reasons why life insurance may still be important and the differences between term and permanent insurance policies.